Galesburg Roofing
Roofing and home improvement services in Galesburg, IL

---
---
Galesburg
---
---
Galesburg is a small city in West Central Illinois. It is located fifty miles south of the Quad Cities on the I-74. Galesburg's early residents were settlers and the city was established to foster religious education. Galesburg is part of Knox county and is home to Knox College and Carl Sandburg college. Galesburg is famous for its railroad expansion and transportation. The Galesburg Railroad Museum has a series of artifacts and displays to showcase the history of railroad in Galesburg. The California Zephyr stops in Galesburg on its way to drop off and pick up commuters. Galesburg is also home to the famous Lincoln-Douglas debate and has a site on the Old Main. BNSF Railway freight transportation has hump yards, multiple locations, maintenance centers, and operations in Galesburg, IL.
---
---
Galesburg has many historical buildings and sites. Carl Sandburg birthplace museum is a must visit in Galesburg. You can take a family picture in the big blue chair in the Galesburg visitor center. The active lifestyle of the Galesburg residents and visitors is possible due to the interesting events through out the year. Knox County Scenic Drive lets you enjoy historic sites and beautiful places in and around Galesburg. Galesburg has Amtrak rides to Chicago four times a day offering more opportunities. Galesburg also features the 1945 Railway Post Office and the Memorial Wall has the names of the railroad workers and their families. The Knox County Fair Grounds is a civil war training site which is in Knoxville, IL close to Galesburg.
Galesburg has a lot of history and railway work opportunities. The buildings need constant updates and renovations to roof and structures. Galesburg also has famous restaurants with locally grown produce. Here is a glimpse of Galesburg's restaurants, if you plan to visit.
---
---
Roofing
---
---
The historical structures and buildings in Galesburg require annual maintenance and roofing upgrades and roofing maintenance. Galesburg roofs need to be checked at least twice a year. Once before winter, to make any required modifications to prepare for the rough weathers. Once after the severe season, to check any damage done during the severe season, and fix it. Roof debris and leaves must be cleared off. The joints need to be inspected for any leaks or damages. The flat roofs in large buildings need to be checked if any coating is required or any water ponds are formed. Roofs need to checked for any cracks or blisters. Galesburg roofs also must be inspected for streaked, curled, or missing shingles. The roof features such as the soffit, fascia, flashings, gutters, drains, chimneys, vents, and others require inspection as well. Any granular loss and missing tabs also need to be checked on the Galesburg roofing.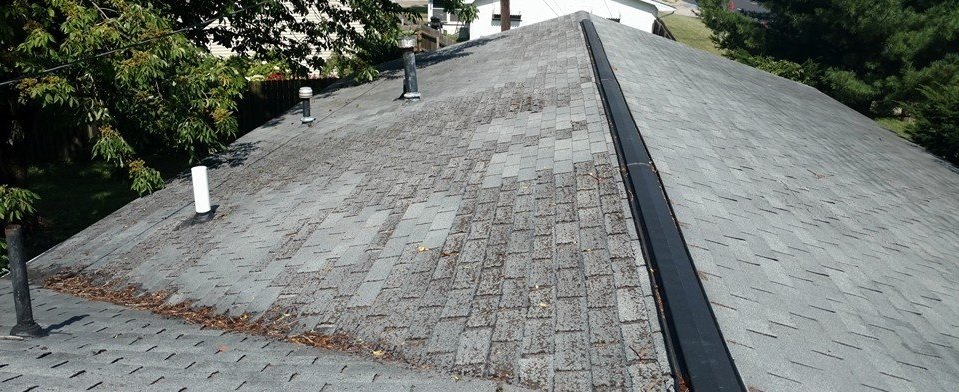 ---
---
Roofs that are older than ten to fifteen years need to be replaced. If a roof is not maintained by frequent inspection, its life is decreased. Even though there is a warranty on it, most insurances or manufacturers do not cover the repairs if it not properly maintained. The historical roofs need to be replaced without damaging the structure of the building. The large area of some of the commercial buildings in Galesburg make the replacement challenging. Roof replacement is a costly affair and all the necessary paper work must be taken care before submitting insurance claims. Galesburg has many Victorian homes and need to be checked for any damage to the ceilings and interior wall surfaces. Several new construction homes are being planned in the Galesburg and Knoxville to encourage residents and business. The new homes to built will be affordable and attract residents. Roofing of the new homes is also a great opportunity in Galesburg.
Home Improvement
Galesburg home improvement projects are having a lot of scope such as renovation of kitchen, bath remodeling, upgrading the flooring, siding replacement, or windows. Older homes in Galesburg need to be updated with latest energy efficient products. Home owners willing to sell their properties need to upgrade their homes to get a good resale value. The Victorian style homes and historical buildings are in constant need for improvement. The costs involved are comparatively reasonable for the value the home owners get.
---
---
Home improvement project also comprise of basement upgrading, room addition, deck repair, drywall installation, finishing the basement, and so on. The kitchen and bath remodeling can significantly improve the value of your home. If you plan to install modern appliances, those may require plumbing modifications as well. It is suggested to hire a contractor who has all the required sub contractors to accomplish a task. You can get better discounts by allowing one person to work on a given project. Any home improvement project need to be estimated by two to three contractors and finalize with the one whom you think can deliver good services. Licencing, bonding, and reviews must be checked before signing up any contracts.
Olde Town Group
Olde Town Group is a family owned business led by Sean Vogler. Olde Town Group offers roofing, siding, and home improvement projects in Galesburg, IL. Olde Town Group has head quarters in Moline, IL and operates in and around 200 miles of the Quad Cities. They are bonded and licensed in both Illinois and Iowa. Olde Town Group partners with IKO roofing, CertainTeed products, IB Roof System, Trex decking, Tyvek house wrap, James Hardie siding, and Andersen windows to get premium products at discounts for its customers. They can install any product you choose and work on all types of projects.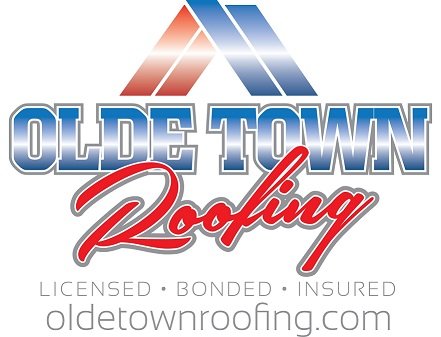 Their roofing division, Olde Town Roofing, has installed thousands of residential and commercial projects in the area. Olde Town Group is your one stop for roofing and home improvement projects in Galesburg. They have expertise in working on historic structures such as the restoration of the Lambrite-Iles-Petersen house in Davenport, Wilson House in Moline, federal buildings such as the Rock Island Arsenal, and many city projects. If you need any financial assistance, Olde Town Group can link you with financial institutions that offer better rates than any bank. With approved credit, you can get 100% financing with zero down and zero interest. Olde Town Group can assist with any insurance claims you may have in your project. They can get the required proof and documentation for insurance claims.
---
---
Olde Town Group offers additional guarantee on top of manufacturer warranty for Galesburg residents. Call Olde Town Group at 3097385550 or 5637239940 or 3095171676 for more information on Galesburg Roofing. Here is a brief introduction of Olde Town Group from its owner Sean Vogler.